Aloha and welcome to the East Hawai'i Coalition to Prevent Child Abuse and Neglect webpage.
Join us on October 21st at 9 am for an exclusive web screening of Resilience by the East Hawaii Coalition to Prevent Child Abuse and Neglect. Resilience: The Biology of Stress & The Science of Hope chronicles the birth of a new movement among pediatricians, therapists, educators and communities, who are using cutting-edge brain science to disrupt cycles of violence, addiction and disease. Discussion to follow the film.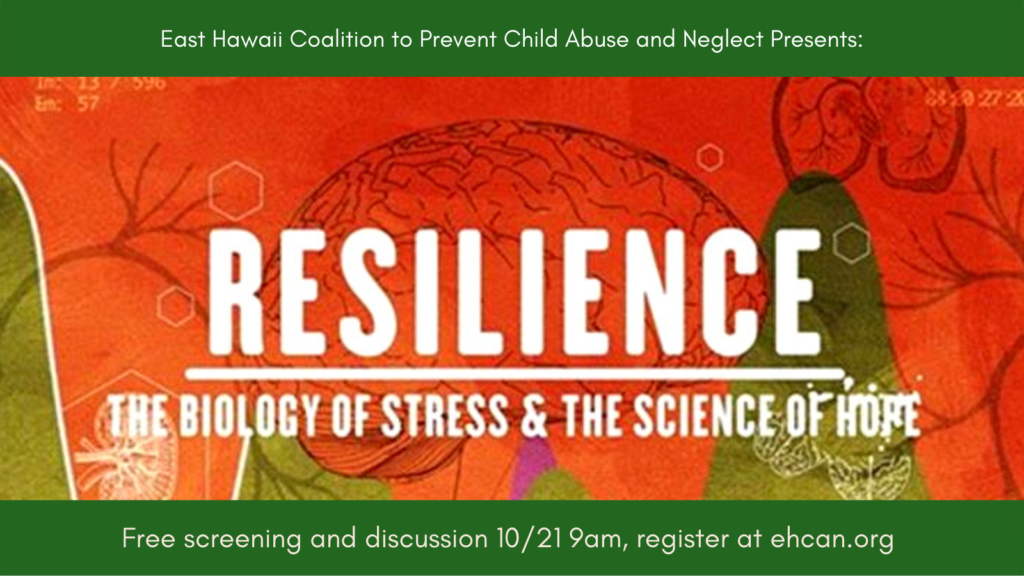 EHCAN exists to support families and keiki in our community. We meet monthly to collaborate with community resources to support Hawai'i families. Contact Joy Hohnstine at joy.hohnstine@k12.hi.us
and join the EHCAN Facebook group to keep in touch.