Upcoming Events
April is Child Abuse Neglect & Prevention Month. EHCAN invites you to the "Nurturing Our Keiki" event, where the Hawai'i County Mayor's Office presents the proclamation on Child Abuse & Neglect Prevention Month, followed by a presentation by Dr. Kimo Alameda, titled "A+ for Parenting". This event will be held in-person, at the Church of The Holy Cross in Hilo (located at 440 W. Lanikaula St.) on March 30, 2023 at 9:30a. Seating is limited.
Click here to register

Check out our past events, including Mayor Mitch Roth's Proclamation on Child Abuse and Neglect Prevention Month on April 7, 2022 and more.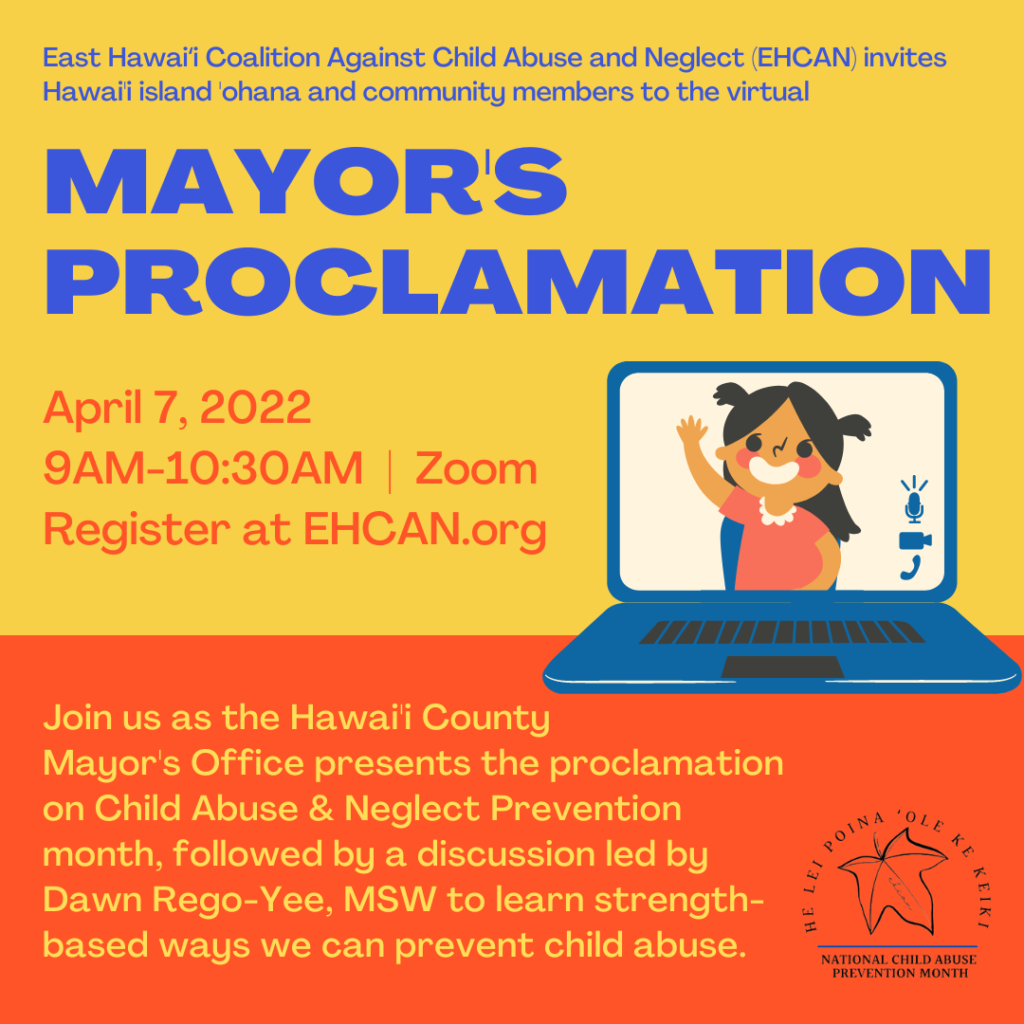 EHCAN exists to support families and keiki in our community. We meet monthly to collaborate with community resources to support Hawai'i families. Contact Joy Hohnstine at joy.hohnstine@k12.hi.us
and join the EHCAN Facebook group to keep in touch.